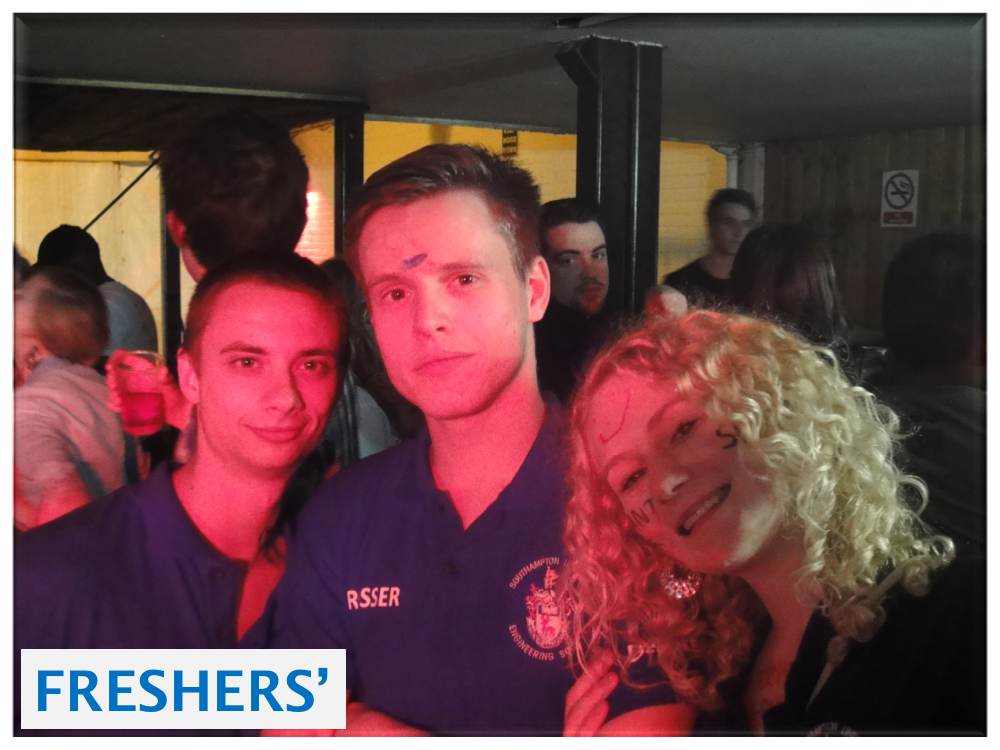 DISCOVER SUES FRESHERS'
Congratulations on achieving a place at the University of Southampton! The Southampton University Engineering Society understands that this time is both exciting and daunting. In order to help you settle into your new life at University, the society have put together a few things to help you on your way.
EXPLORE SUES FRESHERS'
1. Join our SUESMessageBoard Facebook Page to keep in touch with the society and find out what's going on! This Facebook page will allow you to contact and directly message the Society should have anything you wish to ask regarding the society, its events or University in general - we are here to help!
2. Find out about us! Look for our flyer from your Faculty introduction email.
3. Come meet us! The Society will be attending the Bunfight on the 27th September 2017, you will find us in the Education Zone - all will become clear, don't worry!
4. Party with us! Bring yourself and friends along to the Engineering Freshers' Bar Crawl 8pm on 10th October! You will be able to meet some of your coursemates for the next three years or more.
5. Enjoyed yourself? Stay in touch! There are many more events to come and associate societies to explore as a SUES Member!
Follow SUESMessageBoard on Facebook to keep in touch.