ANNUAL GENERAL MEETING
Join SUES at our Annual General Meeting on Monday 30th April 2018! As a member of the Society, you are entitled to vote for proposed constitutional changes, next year's committee and give your feedback on the running of the society this year.
If you have any suggestions to put to committee for discussion in the AGM, or propose any Constitutional changes please do not hesitate to contact us on Facebook: @Suesmessageboard, or by contacting the President: sues.pres@gmail.com
NOMINATE YOURSELF TO JOIN OUR COMMITTEE!
This year we are introducing a new committee structure! Please be aware that this is subject to constitutional vote at the start of the AGM.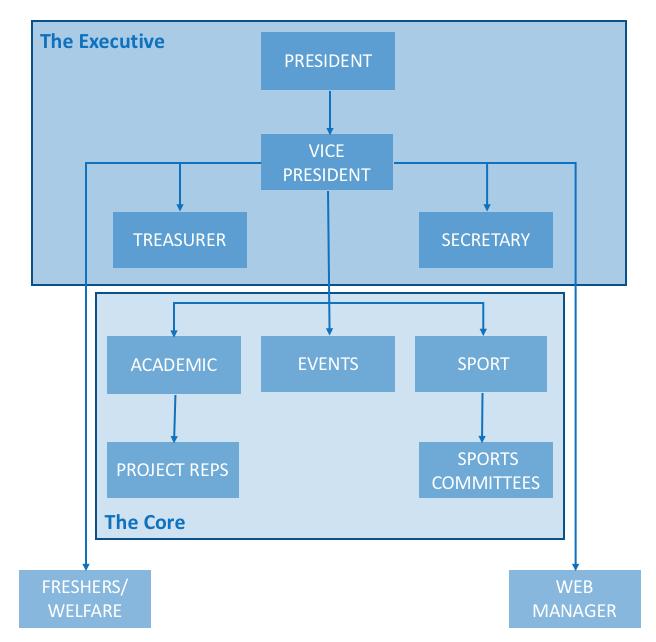 WHY APPLY FOR COMMITTEE POSITIONS?
If you have the passion and drive to make a difference for engineering students faculty-wide - we want to hear from you. Being a committee member at SUES can be challenging, demanding and rewarding - from setting the year's strategy in a President role to representing Sports Teams or our associate societies as a Academic or Sports secretary!
As a committee member, you will boost your experience in preparing for meetings, working as a team and financial management! A committee position will allow you to put your ideas into action! Working on committee does not only benefit our members, but boosts your skills and develops you as a person - Skills that employers want to see! Don't just take our word for it: if you're successful, you will join a network of successful engineers! Our Committee Alumni have worked for companies at the forefront of engineering, such as Babcock, EDF Energy, Leonardo, M.O.D, Rolls-Royce Motor Cars and Rolls-Royce PLC, to name but a few.
THINKING OF APPLYING?
The application procedure is as followed:
1. Submit a form for each position you would like to be considered for,
2. Come to the AGM,
3. During the committee appointment section of the AGM, you will be asked a couple of position-related questions from committee,
4. The questions will be opened to the audience,
5. The vote takes place.
We look forward to receiving you application!